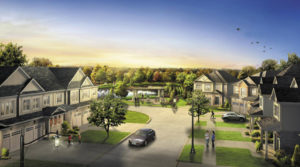 Description:
From Lincoln Square:
Picture yourself living in a charming masterplanned community in the heart of Beamsviile, where smartly tailored freehold townhomes and 30' and 36' single family homes grace welcoming tree-lined streets. Quaint, gabled homes give way to modern feature-filled interiors, in a stunning blend of past-meets- present.
Friendly neighbours reconnect at the thoughtfully designed community centre and in the verdant parklands and walking trails. Others stroll as families down Main Street, just around the corner. This is new traditional living in Lincoln Square. Picture your life here.