A home, away from home
As part of Frendel's community involvement, we provided a kitchen for the Ronald McDonald House organisation in Hamilton. Their mission is "To provide a warm, compassionate and safe 'home away from home' for families of seriously ill children who are receiving treatment at our local children's hospital."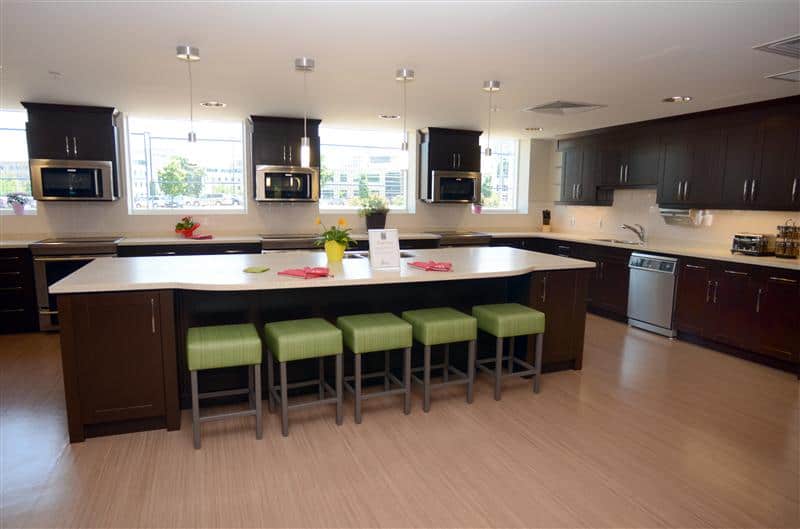 Being part of and giving back to the communities that have supported Frendel Kitchens is an essential part of our business. To come together with a charity like Ronald McDonald House and help create the feeling of a home away from home for these families and their children is exciting. We are proud to donate this kitchen to the house to be used by the families to cook homemade meals for their children.
Robert D, General Manager
About Ronald McDonald House Charities South Central Ontario
Ronald McDonald House Charities South Central Ontario(RMHCSCO) is conveniently located next to the internationally recognized McMaster Children's Hospital, which is known for its neo-natal health and juvenile cancer treatments. The house is independently owned and operated by Kid's Care Oncology Central West Ontario, a charitable organization.
RMHCSCO relies heavily on community support and the volunteers that donate their time to help make RMHCSCO home to every day moments. RMHCSCO is open to a wide range of communities, such as Brant, Dufferin, Haldimand-Norfolk, Halton, Niagara, Waterloo, Wellington, and even those coming in from other provinces or countries.
For more information please visit:
https://www.rmhcsco.ca/home
You can spot our Kitchen in this national Ronald McDonald House Charities TV commercial.