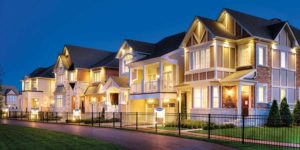 Description:
From The Preserve:
The Preserve Offers A New Standard Of Living In Oakville.
Oakville has a well-deserved reputation for its distinguished quality of life and inspirational lakeside setting. The Preserve adds to the reputation with a master-planned community of uncommon natural features including an old growth forest, multiple parks and several Village Squares that reflect the idea of life in a small Ontario town. There are ponds to stroll around, a shopping district to browse and tranquil nature trails and biking paths that wind through the community.
The Preserve represents everything we've learned over 35 years of building homes and planning communities. You'll find 4 Model Homes that elevate the idea of what a Model Home should be. In a word, they are "breathtaking.